Most Recent Helmets Reviews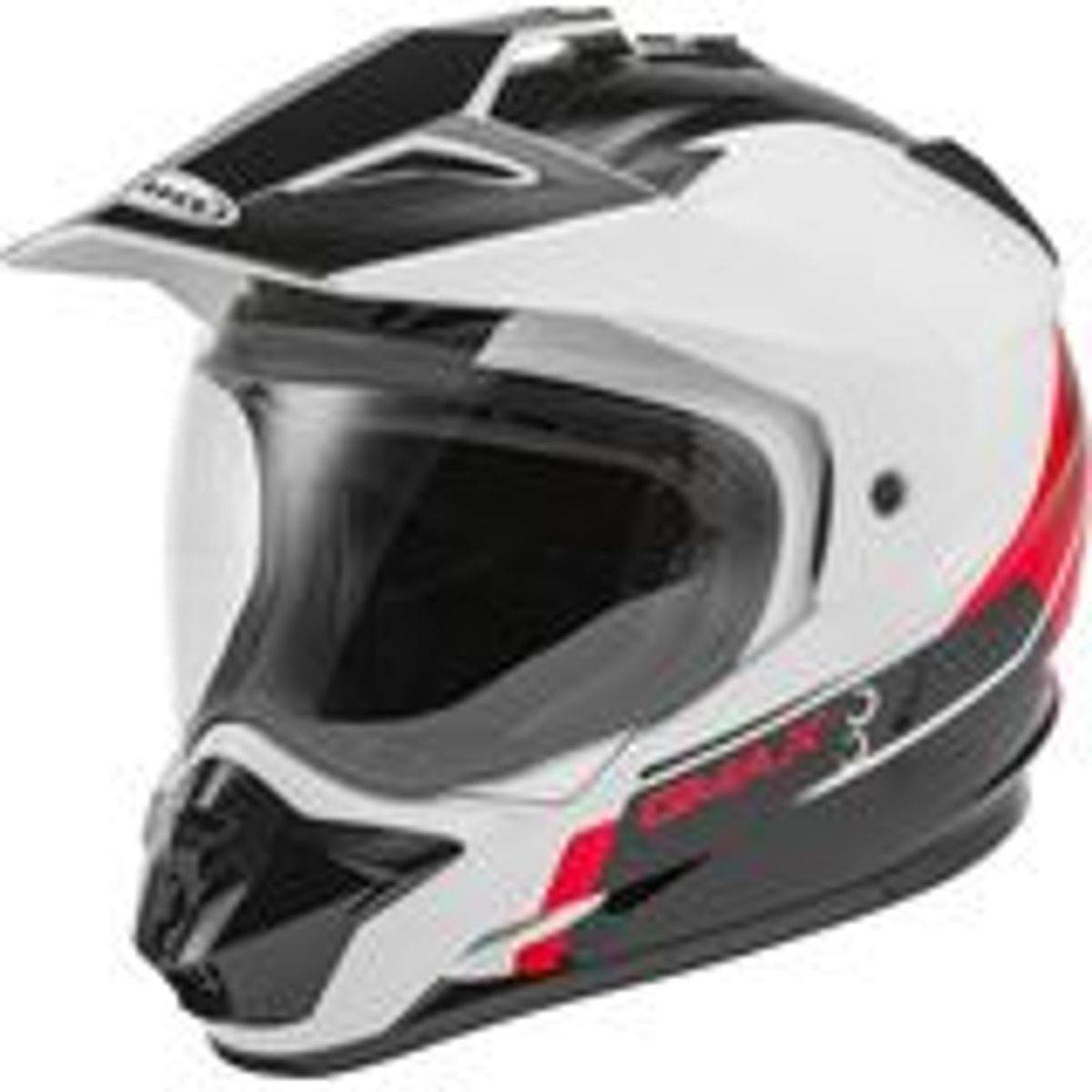 GMAX GM-11 Dual Sport Helmet - Scud
jvazz14

- Los Angeles
Good helmet for the price
"Great helmet for the price.... It fits a little bigger than my old Gmax which was a little odd... but I would still say, fits true to size...."

See all reviews for this product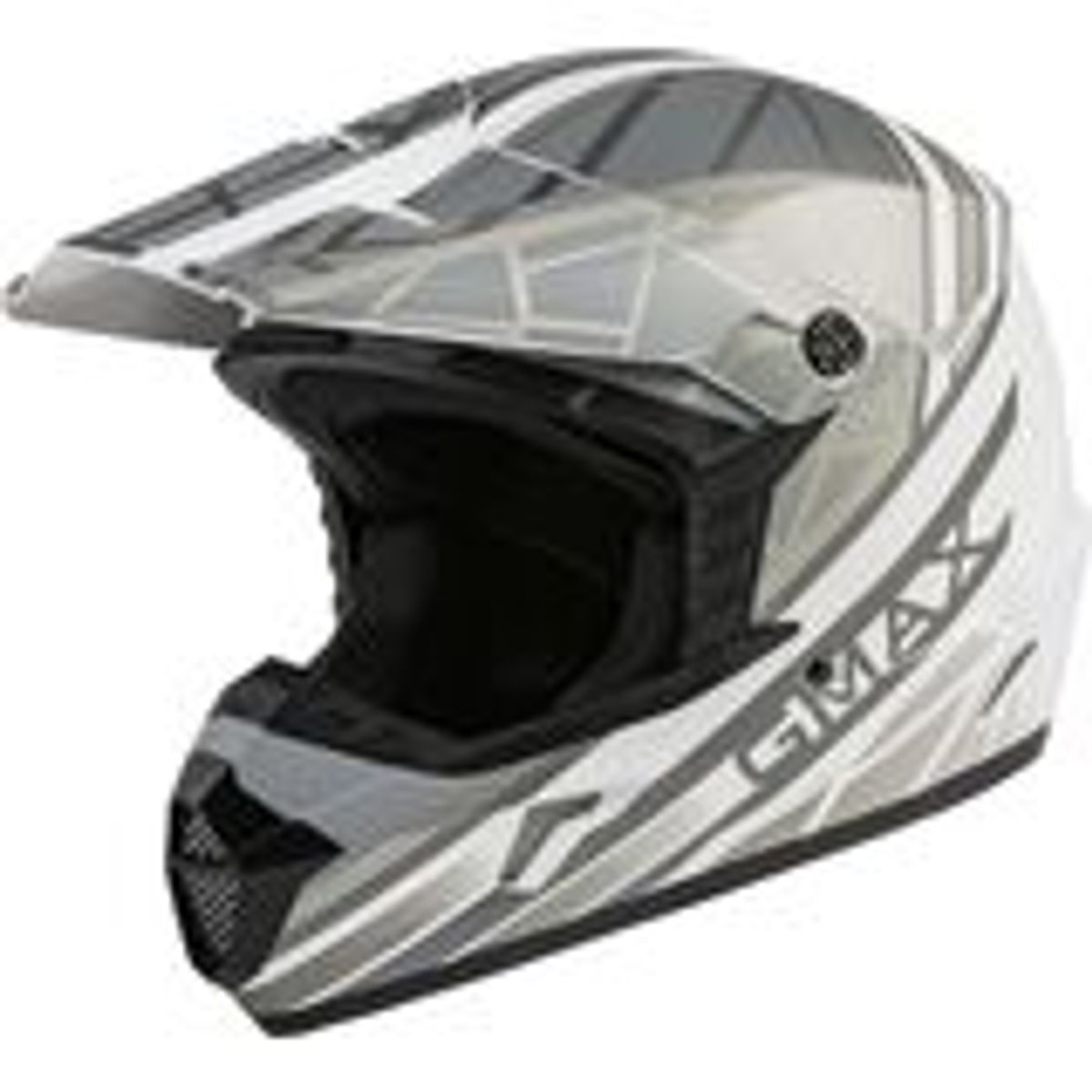 GMAX MX46Y Youth Helmet - Mega
Beee

- Arizona
Lightweight helmet
"Fast shipping. Vivid colors and helmet is lightweight which is great for my smalll granddaughter's head."

See all reviews for this product
Motorcycle Helmets - Head Protection for Motorcycles, Dirt Bikes and ATVs
Wearing a helmet when riding a motorcycle, dirt bike or ATV should come as a no-brainer. All sanctioned racing requires the use of a motorcycle helmet, most states have enacted laws requiring riders to wear a helmet and with the latest research on concussions, more and more motorcycle enthusiasts don't leave home without the proper head protection.
Best Helmets
We always say buy a $10 helmet if you have a $10 head. Since we believe no one has a $10 head we don't sell $10 helmets. We do sell $100 helmets. At MotoSport, whether you ride a sport bike, Harley, dirt bike or ATV is a wide selection of the best helmets available today. All motorbike helmets you see on MotoSport have passed the protection certification put forth by the Department of Transportation which you will see as "DOT certified" and others come with certification in Europe and/or Snell certified which is an independent non-profit organization. Ride with confidence that whatever helmet you buy from MotoSport provides the latest in safety technology.
Motorcycle Helmet Cost
We often get questions on the difference between the more expensive helmets compared to the moderately priced helmets and whether a higher price means better safety. You will find a more expensive helmet generally offers the same safety technology as a lesser priced helmet from the same manufacturer. The difference in cost comes from the construction of the helmet and a host of other innovations built into the helmet that offers a more comfortable fit. For example, carbon fiber construction offers a much lighter weight helmet than a composite shell. Other features like the number of intake and exhaust ports, removable cheek pads and even what the inner liner is made of all factor into the overall costs.
The best motorcycle helmet for you is the one that fits right, feels good and allows you to smoothly operate the machine without restrictions. Often, the features built into a higher priced helmet provide an immediate fulfillment for riders who look and feel for a particular need or fit - think custom made. But sometimes riders find the best fitting helmet comes with a modest price tag that provides an exceptional level of safety for years to come. The best advice? Find your price and start from there. If you need some assistance, we can help. Just give one of our Gearheads a call at 1-888-676-8853 and they can point you in the right direction.
Different Types of Motorcycle Helmets
The type of helmet depends on the type of riding. Manufacturers design helmets to protect your head in the event of a fall or crash but helmets vary from one discipline to the next. Dirt bike helmets function differently than motorcycle helmets and you have a variety of style to choose from when riding on the street. We sell all of the following types of riding helmets:
Off-road helmets work for dirt bikes and ATV riding, dual sport helmets function for those who enjoy adventure or dual sport riding while street bike enthusiasts and those on cruisers or Harleys get their choice of head protection ranging from full face helmets to half shell helmets.
How To Measure for a Motorcycle Helmet
The best motorcycle helmet is the one that fits comfortably and correctly. Before making a decision on buying a helmet you need to measure for helmet size. Use the following as a guide when determining your helmet size:
Wrap a soft measuring tape around your head about a half inch above your eyebrows, above your ears and around the back of your head at the largest point. It's best to have assistance when measuring.
Compare your head size with the specific motorcycle helmet manufacture's size to find a match. Each motorcycle helmet manufacture provides different sizing charts for their helmets so you will need to compare your helmet size to each brand's sizing.
Try the helmet on before using it. The helmet should sit squarely on your head with the top of the helmet's eye port just above your eyebrows. A properly fitted motorcycle helmet will not go on easy at first but loosen slightly as it is broken in.
If the helmet moves or your fingers fit easily between your head and the helmet you'll likely need a smaller size.The helmet should fit snug around your head and face with no pressure points. If desired, the cheek pads can then be adjusted for better fitting.
For more information on the types of helmets, motorcycle helmet safety ratings and how to size a motorcycle helmet read Picking the Best Motorcycle Helmet - A Buying Guide to Helmets or Dirt Bike Helmet Buying Guide.
How Tight Should a Motorcycle Helmet Be?
A motorcycle helmet should fit a little tight as you put it on and sit evenly with the upper edge of the eyeport resting just above the eyebrows allowing for proper peripheral vision. Next, place a finger between the helmet interior and your head - if it fits easily try a smaller size or check if the helmet allows for different cheek pads.
Motorcycle Helmets for Sale
Whether you need head protection for racing Motocross or cruising along backcountry roads we carry a wide selection of helmets from the best brands in the industry along with the most competitive pricing. We routinely refresh our supplies so when you need a motorcycle helmet we have the brand, make and model you want. We also get the latest versions with the most up-to-date safety features available and we never carry out-of-date product. When looking for a helmet to ride a dirt bike, ATV or motorcycle you have come to the right place.
Want help? Call our toll free line 1-888-676-8853 to talk with a MotoSport gearhead who can help you find the best motorcycle helmet for your needs.
MotoSport offers free 3-day express shipping on orders more than $79.